links & a giveaway. [CLOSED]
hola readers! today marks the beginning of my spring semester. i always love this time of the school year-- new classes, new people, new notebooks & pens. but i also have to just say that its been super hard to get back into the swing of things. you mean i can't sit on the couch and watch gossip girl in my jammies all day? i actually have to go to class and be present? please.
well anyway, i wanted to share a couple links really quick--
hopefully they'll make your Monday just a little bit brighter ::
1.
this
video. take the time and watch it. so sweet.
2.
our get along
shirt
. enough said.
3.
a patience
test
. i giggled.
***
and secondly, i have a little treat for you guys today!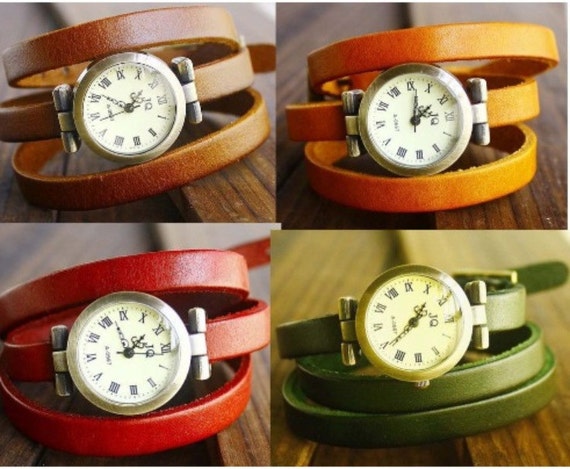 See that adorable wrap watch? Could totally be yours. Isn't it fantastic? A $29.99 value, found
here
.
How to enter::
*

note

:
with each entry, mandatory and extra, leave a
separate
comment below telling me you've done so. I choose a winner based on the number of comments, so if you enter more than once, its important that you comment more than once!
*
mandatory entries::
+Follow One of Five via GFC (right-hand side bar, click "join this site")
extra entries::
+Blog about this giveaway (include a link to your blog post in your comment)
+Tweet about this giveaway (include the hashtag #OOFgiveaway and a link to this post in your tweet)
A winner will be chosen next Monday. Good luck!